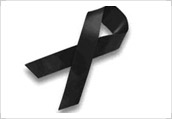 There are the moments that leave all of us breathless.Sudden and tragic death of Polish President - Mr Lech Kaczyński, his wife Maria and many others is one of the most tragic events in Poland's history.
All that can be said right now is "Jesus I trust in You".
Pray for above-mentioned plane crash victims, please.
--
Tomasz, Racibórz
Repeat this simple, yet powerful statement as often as you can.If you do so, our Lord will calm every storm in your life.